Functional Assessment Scoring Tool (FAST)
Remove Subjectivity and Guesswork to Guarantee Accurate Scores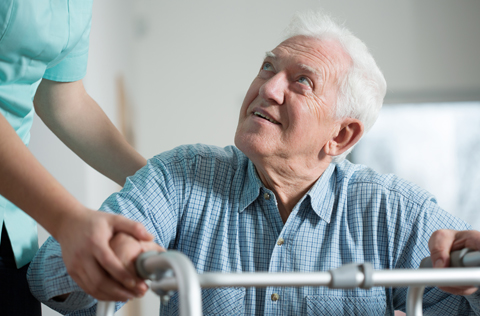 Just like with all other documentation forms, CMS has required facilities to complete the Inpatient Rehabilitation Facility – Patient Assessment Instrument (IRF-PAI) as part of the Inpatient Rehabilitation Facility Prospective Payment System (IRF PPS). The IRF PAI is used to determine the payment for each fee-for-service patient admitted to the facility. The IRF PAI must be completed for every Medicare Part A fee-for-service patient discharged. This is where our Intelligent Charting Functional Assessment Scoring Tool (FAST) comes in to play.
The FAST tool is a web-based app used to document the IRF PAI scoring given to each patient in the facility. Admission and discharge IRF-PAI items must be completed before data records are transmitted to CMS. The federal regulations require that all data be entered into the system by specified time periods. Intelligent Charting is no stranger to intense timing regulations, so we have built-in timers for all IRF PAI documentation so that all regulations will be met.
Capturing 100 percent accurate scores may be time consuming and difficult for nurses and therapists alike. FAST makes this process incredibly easy, proving to ease the nerves of its users by breaking down the work into simple step-by-step decision processes. Facilities who use FAST can easily expect CMI to increase and boost revenue, while easing the nerves of therapists and nurses in their day-to-day jobs.
In addition to the FAST tool, our proprietary system offers a complete set of forms (initial assessment, daily treatment notes and discharge summary) for therapists of all 3 rehab specialties (PT, OT and SLP). In addition to being fully compliant – including new CMS requirements for capturing treatment time – our system offers unique capability to view, in real time, all individual treatment times and codes – as well as totals – that were captured for a given patient by all specialists who worked with the patient on that day. System issues compliance warnings and produces summaries for billing and reporting purposes.