Interdisciplinary Plan of Care
Consolidate your patient care plans through an interdisciplinary approach to ensure compliant documentation from all caregivers involved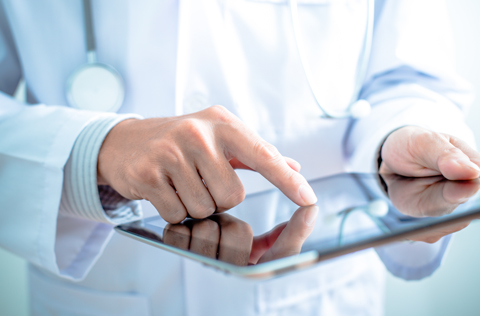 Inpatient rehab relies upon an interdisciplinary approach to rehab to ensure that your patients have the best chance to rehabilitate as much as possible during their stay. In addition to providing medical necessity justification on the Pre-Admission screen, clinicians must also document the Plan of Care to be signed off by the physician within the first 96 hours of admission.
Intelligent Charting makes this easy. In a single document, all clinicians have access to the same view and document alongside each other to identify patients' problems, associated interventions, and goals during their stay. Thanks to our expertise in rehab, we've been able to map a large percentage of interventions and goals to specific problems – all you have to do is tell us what problems a patient is demonstrating and we can automatically suggest the common interventions and goals, saving you time and ensuring that possible solutions are not overlooked and the plan is specifically tailored to the patient's needs.
Once the Plan of Care is signed by the physician's team, a physician will be able to review and finalize the plan to be used throughout the stay. As goals are met, clinicians are able to access the plan and document the meeting of goals in real time, preserving the timeline of the patient's stay.