Start Your Career With Intelligent Charting
We are rapidly growing and always on the prowl for talented individuals looking for a challenging and enjoyable career!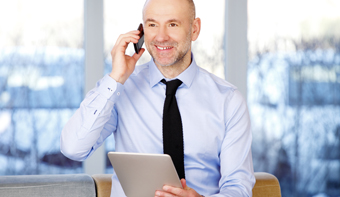 CONCIERGE
We're out of beta and rapidly acquiring customers, which is why we need YOU. You'll become one of our product experts and while in the office, you will be supporting existing clients, training new clients over the net, demonstrating the product in support of sales, and exposed to all aspects of building a business.
With that said, we're looking for a true entrepreneurial spirit. We're looking for someone that has certain attributes:
People Skills
Experience with customer service
Personable in voice, demeanor, and personality
Strong communication (written and verbal) skills
Customer-oriented with patience and tact in working with healthcare professionals/doctors
Excellent dedication and follow-up
A great sense of humor (it's required, and you're going to need it to put up with us)
Technical Aptitude
An advanced computer user — programming experience not necessary, but we'll take it!
Attention to detail
Quality Assurance Abilities
Startup Mentality
Jack of all trades – someone who rolls up their sleeves and doesn't try to pass off work on others
Ability to deal with ambiguity
Initiative, but comfortable enough to ask questions if you don't understand
The confidence to try and fail — otherwise you're not trying hard enough
Responsibilities Include:
Report to Director of Concierge Services
Become a subject matter expert in our products and services
Emulate the "Concierge" level of customer care philosophy, attitude, work ethic, and professionalism
Harness doctor feedback and relay it to Developers, Concierge team members, and Management
Travel (5-15% of time) — rack up some frequent flier miles for yourself!
Be on call 24/7
SALES REPRESENTATIVE
So, we've built some software, and the people that have seen it, like it. What we need is for more people to know about it, so they can like it, too! That's where you come in. As a Sales Representative, you'll have the opportunity to significantly contribute to the growth of our business. We're a young start-up with a small, but growing team. You will interact with senior management and provide input on the sales process and product. This is a huge opportunity to join an exciting startup company at an early stage with potential for explosive growth and great financial reward.
This job will be based in our Los Angeles, CA office. If you are ready to work for a fun, fast-paced startup, please send us your resume!
Responsibilities Include:
Develop and cultivate leads through your pipeline from prospecting and qualifying, to negotiating and closing.
High volume outbound calling to potential merchants across the country.
Participate in weekly sales meetings and articulate market feedback to our senior executives.
Take on higher-level tasks as needed.
Persuasively articulate Intelligent Charting's service, benefits, and processes to potential targets.
Meet monthly sales targets according to sales plan.
Ideal Qualifications Include:
3-5 years of sales experience.
Ability to thrive in an ever-changing, fast-paced environment.
Exceptional communication skills, both written and oral.
Ability to work autonomously while maintaining focus and work ethic.